"Chance Favors the Prepared Mind"
SCADA has progressed from having zero customers 10 years ago to being the preferred supplier of custom designed pedals to several of the largest bicycle brands as well as one of the world's biggest health & fitness brands.
Here's how we did that and how we intend to keep doing it for the next 10 years.
CONTENTS
What Got You Here CAN Get You There
The Importance of Factory Purchases (more to come)
How to Find Workers
215mm Travel Dropper Post – Longest in the World Right Now
We Doubled Our Turnover…

$US 20 million was the annual turnover goal when we started in 2012.
"I figured that was enough to allow the company to operate smoothly as well as for growth and reinvestment," said Managing Director, Andrew Huang. "We have not only achieved that goal but bettered it more than twice over."
In mid 2012 we began manufacturing pedals in a rented factory in Taichung's Wuri district—a startup with only an average startup's chance of surviving past the first year, just like any other.
Wuri is pretty much a hard-core industry area mainly because it offers easy access to both national expressways: the No.1 and No. 3 North-South Freeways intersect in only two places in Taiwan, one of them literally right on top of Wuri.
That means you can get raw materials IN quickly and easily, and products shipped OUT just as quickly and easily.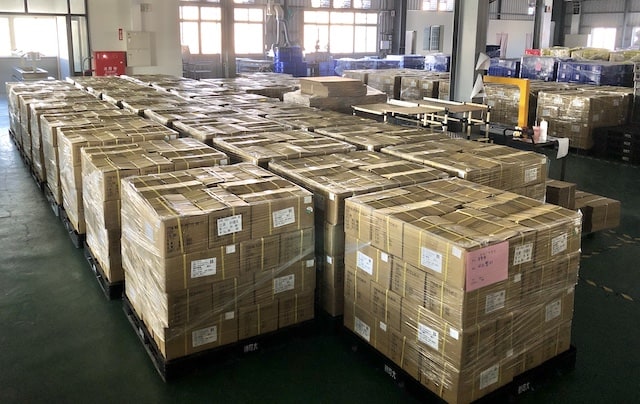 Come 2017 we had not merely survived, we were going gangbusters due to a flexible management style, and the adoption of structured manufacturing practices.
So, how are we going to meet the same success in the next 10 years as we have in the previous?
By doing many of the same things we did in the first 10!
What Got You Here CAN Get You There

Although some business experts claim that "what got you here, won't get you there", stressing the need to change the tactics that got you from a startup to a steadily expanding business, we say "not necessarily."
Successfully transitioning from a startup required us to modify aspects of our early approach.
We shifted from servicing a handful of initial customers to acquiring a broad base of customers.
The two keys to this are — and continue to be — partnerships and a carefully structured approach to manufacturing.
Partnerships

What we emphasized from the start was the value we placed on
listening to our customers, then
building a long-term relationship with them
As exclusive OEM and ODM manufacturers, we approach customer relations in the way more and more brands are these days.
Nowadays brands realize the importance of customer-centricity—we realized its importance fairly early.
And placing the customer at the center of your approach means you also have to be able to demonstrate professional competence in every part of the business relationship as it develops.
TPS

The decision to implement the Toyota Production System when we moved into our own premises in 2017 has been a crucial part of our success, especially our short lead times.

The biggest problem for manufacturers was the blow-out in lead times as a result of Covid 19's supply chain disruptions.
For example, a Japanese company we had long wanted to do business with, customarily placed their orders with one of our major competitors, and had no desire to make a change.
Once Covid hit, they made the switch since SCADA could deliver their order a lot faster than the original supplier.
We have been able to meet the Covid challenge and increase our output.
A key advantage of successfully implementing TPS is risk management — balancing a careful control of inventory levels with having the right number of skilled workers.
And in the time of Covid when inventory levels fell to record lows across the board, getting the balance right has made all the difference.
The Importance of Factory Purchases (more to come)

SCADA operated for five years out of the rented premises on Taichung City's outskirts.
"The problem with that was the need to think very carefully every time I needed to invest in equipment," said Andrew. "There's a lot of uncertainty when you're not occupying your own place."
Our customer-centric focus allowed us to rapidly build up several key partnerships, so in the 5th year we were able to purchase a factory in the Industrial Park in Dajia's bicycle heartland that is home to the suppliers of many of the components of iconic brands
Being in the park also brings us close to some of our own suppliers.
Easy access to the Expressway as well as the coastal freeway which leads to the Port of Taichung makes logistics just as convenient as our previous Taichung City location.
The new factory allowed us to immediately invest in a range of machinery, especially a number of state-of-the-art CNC machines.
By 2020 we had purchased our second factory a few streets away in the park to deal with a huge increase in orders.
That is now our center of CNC operations; the original premises is now Head Office and logistics hub.
CNC Downstairs – Assembly Lines Upstairs

Head Office housed all the CNC machines on the 1st floor ; the assembly lines were housed on the 2nd floor.
We moved almost all CNC machines to the 1st floor of the new factory; we also added a few new machines to further boost capacity.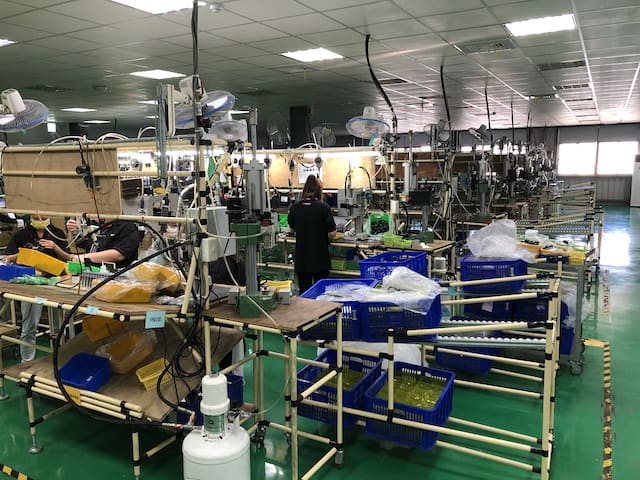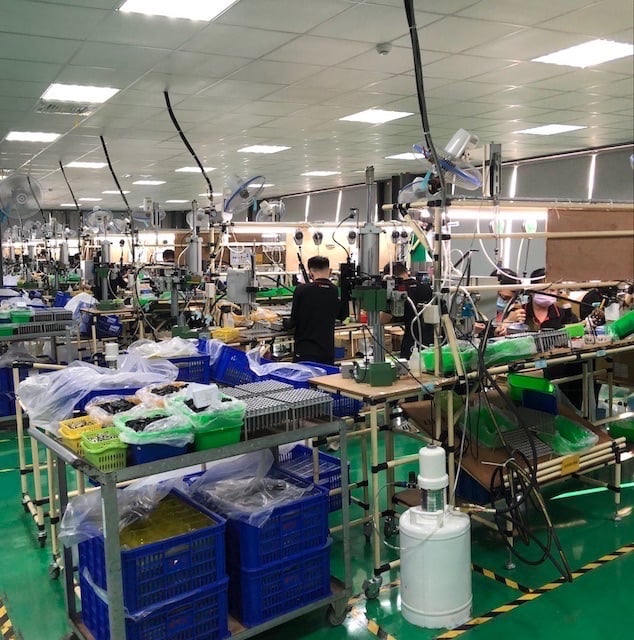 The 2nd floor is mostly allocated to the assembly lines.
We've more than doubled capacity with twice as many lines as we originally had operating at the first factory where capacity was limited to just one side of the isle.
Current capacity is more than enough to soak up the level of demand and position us to handle the increase in orders over the next decade as bicycles, especially e-bikes become even more popular.
Factory No. 3

As 2022 gets underway we are set to make yet another purchase very close to our Head Office, enabling us to continue to increase capacity as well as diversify to different industries.
A medium-term goal is to become an all-round CNC provider, thus gaining new clients in a variety of niches, not just bicycle pedals.
How does the next 10 years look?
Busier and busier, as we continue to develop our approach to customer-centricity alongside of an equally important focus on the personal development needs of our staff.
How to Find Workers

Taiwan is one of many countries increasingly impacted by an aging population.
Plus the huge majority of Taiwan's youth pursue careers as professionals anyway—factory work is not an option for them the way they see it.
Covid 19 cut off the supply of workers from Southeast Asia at a time when they were most needed.
The ultimate solution to the problem of ensuring we have enough of the semi-skilled labor to keep quality high, and increase output, is in automation.
We have designated 2022 as the year of "standardization", which is an important stage before moving to comprehensive automation.
The future for SCADA lies in automation.
215mm Travel Dropper Post – Longest in the World Right Now

Manufacturing dropper posts was our first major departure from the primary focus on bike pedals.
By the end of 2021 we had developed a dropper post model with a massive 215mm of travel.
Dropper posts may have started out as an optional accessory enabling mountain bikers to increase their efficiency in the saddle — by staying in the saddle.
But it's clear that by making it easy to adjust saddle height at the touch of a lever, dropper posts add value to any bike, particularly bike sharing we would have thought.
Here's To the Future

When you're on a good thing, stick to it—
When you find something better, switch to it—
We haven't yet found a better formula for success, so we'll stick to what works . . . until it doesn't.
If you're a bike brand looking to partner with an innovative manufacturer or a company in need of top-quality CNC machining where you get your orders on time, every time, get in touch.