Founded in 2012, Scada reached an 8-figure revenue milestone in 2019. Doubling in 2020, that number's on track to double again in 2021.
Here's a look at the key people behind Scada's rapid rise from a small startup to become a major player in Taiwan's OEM and ODM pedal production sector.
Scada's story charts what it takes to succeed as a startup in Taiwan.
The story is also unique, though, since this is an uncommon trajectory for an OEM/ODM operation.
CONTENTS
ANDREW — SCADA'S CEO
The Mountain Go Years
Creating X-Fusion
Getting the Right People
Implementing the Toyota Production System
The Future
ELVIS — Andrew's Lieutenant & cycling fanatic
CHRIS — Industrial Engineering is all about the people
PAUL YANG — Planning & Logistics
ERIC — Quality Control
ANDREW HUANG—CEO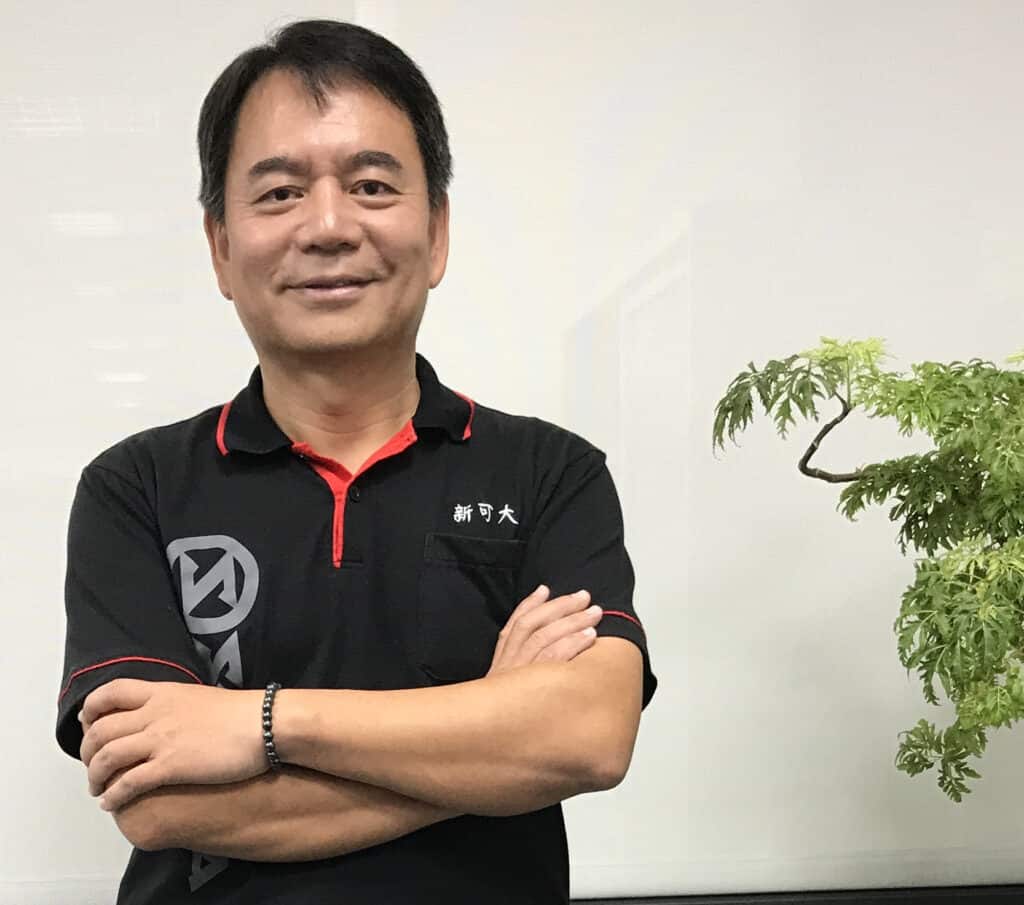 After graduating from Technologist studies at University, Andrew, like so many others in the Taiwan bike industry, kicked off his career spending four years in Giant's frames, forks and components product development department.
Then, fate intervened.
The Mountain Go Californian Experience

"At a casual meeting with some bike industry friends in the mid-1990s, one mentioned that the Taichung-based A-PRO Tech had just bought an American frame factory in California, Mountain Go, and needed a manager from Taiwan to oversee the business," he recalls.
Andrew headed across the pond to take charge where he rapidly began to hone his approach to management.
"At the same time, though, the industry trend was about moving manufacturing to China. 'Made in the USA' eventually couldn't compete with the Far Eastern economies of scale," he says.
X-Fusion is Born

Finally APRO had to close Mountain Go, shipping the machines to China.
After almost 3 years in the US, Andrew came back to Taiwan to head A-PRO's new shock suspension division—suspension frame demand was going through the roof.
The new line of products was branded X-Fusion, which you've probably heard of.
Beginning with one employee, Andrew built the division over 13 years to 130 employees by the time he left A-PRO.
I eventually began to feel like I had stopped growing and learning.
"I had gained valuable management skills, knowledge of optimum production floor layout and those kinds of things. But I was feeling like time had come to shift up a gear."
A chance encounter with a high school classmate who was in the midst of building up one of Taiwan's biggest bike component operations, and who needed a factory for pedal production, led to Scada's creation in 2012.
The Big Move—getting the right people
People are the heart and soul of a company.
For most people, it's a platitude. Not for Andrew—it's central to his management philosophy.
For example, most companies just post an ad on the huge Taiwan jobs website, 104, then wait for applicants to contact them.
Instead, Andrew scans the list of candidates with the skills he's looking for, then contacts them to come for an interview.
SCADA's recent move from their startup location in a Taichung city industrial suburb to Dajia, the heartland of bicycle component manufacturing in Taiwan, caused an employee conundrum.
90% of employees couldn't follow him to the new factory due to the one hour commute from Taichung.
The only way to keep an increasingly busy production schedule on track was by using Andrew's method.
"It was a big challenge, a very tough year. But we managed to recruit the new people in a short time, " he says.
The company next door couldn't believe how well they managed the process.
"If I was not proactive and passively waited around for things to happen, the result would have been markedly different," Andrew explained.
"We would not have been able to fulfill our promise to customers to deliver on time, every time."
Implementing The Toyota System 'Against the Wind'

Andrew introduced TPS, or the Toyota Lean Production System , into the company in May of 2016, to the dismay of several shareholders and plenty of internal resistance, even anger—some people were quite pissed…including the chairman!
"The word around the place was that it would not last two months. But I was certain this was the way to go. And, generally speaking, I think it's the way for Taiwanese companies to survive going forward."
It's the way for Taiwanese companies to survive going forward.
"So how did you deal with that level of animosity?" I asked.
"Well, the answer sure isn't to get angry in return. It's about understanding the basis of the anger. The question, then, is what method should be used to change hearts and minds."
I asked him how where they are finding the time to learn and implement TPS, since SCADA is growing so fast with every department operating at capacity.
"Employees split up into many small groups and have weekly group meetings."
"In the beginning, group members just chatted and the meeting was over in about 10 minutes. To really get them focused on the issue, I had them do 3 things:
Take photos in the meeting, and share the photos to the LINE groups, so other groups will think 'If we don't do it, we'll be left behind.'
You need to use a projector—that means being prepared for the meeting.
CEO participates in every group meeting.
"TPS is nothing new or special. The key is how do you embed it into company culture to the point where it becomes a habit?"
The Consensus Camp

A cornerstone for creating the appropriate company culture is the annual consensus camp.
"We hold it in a relaxed place, such as a resort or a restaurant, a place where management and staff focus on the details of what the company culture should be."
Andrew says: When this goal was set earlier this year, everyone was full of question marks on their faces. But now the goal will be ahead of projecting.
"Without the TPS learning program and consensus building over the past few years, this goal would be impossible to achieve.
Chance favors people who are prepared."
What Does the Future Hold?

"Our own vision of TPS embedded in a unique company culture—efficient productivity laser-focused [literally if you were to visit SCADA's factory floor! ] on quality, delivered at the right price," Andrew answers the question without hesitation.
"Although there is no such thing as perfection, you can can come close through consistently improving management, increasing efficiency, investing in staff, and reducing waste."
Assembling and especially CNC processing are Scada's core business. We are looking to also provide for a range of non-bicycle industries requiring assembly and CNC processing, including the Medical, Automobile, and Motorcycle sectors.
"We aim to provide a full range of services while building quality partnerships with our customers to help them achieve their business goals."
ELVIS CHEN – Sales & Strategic Development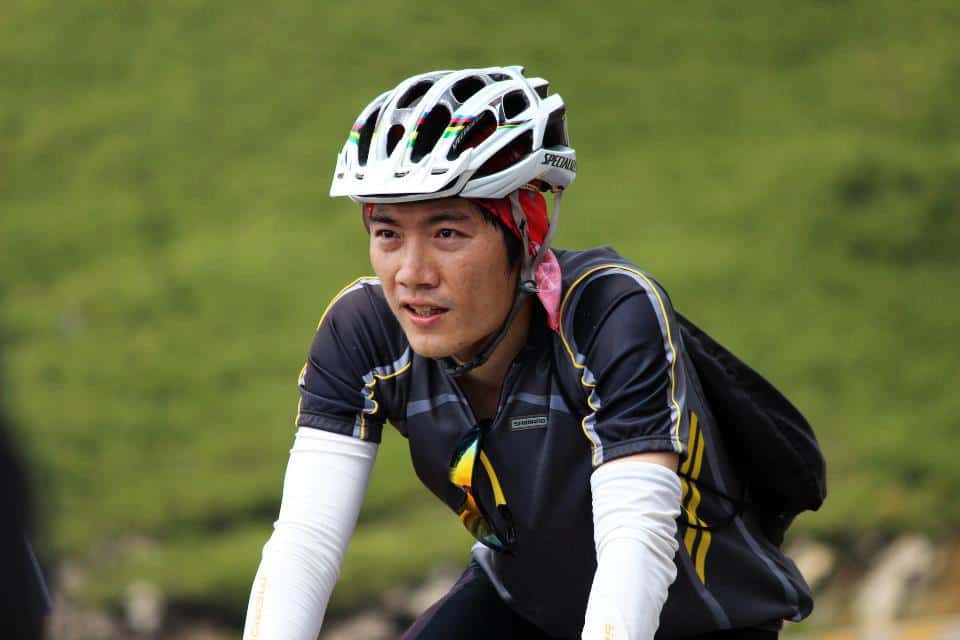 Partnerships are central to Andrew Huang's business strategy. Externally and internally.
SCADA's dynamism grows out of the key internal partnership between the CEO and his first lieutenant, Elvis Chen.
Elvis's involvement in the bike components manufacturing industry began with his enthusiasm for cycling, particular MTBs.
Routes he frequents in Taiwan include the north, central, and southern cross-island highways, along with the 1000km rite-of-cycling-passage around Taiwan.
The central cross-island route is the arena for the annual—infamous—KOM challenge from sea-level to the Wuling pass at 3,275 meters.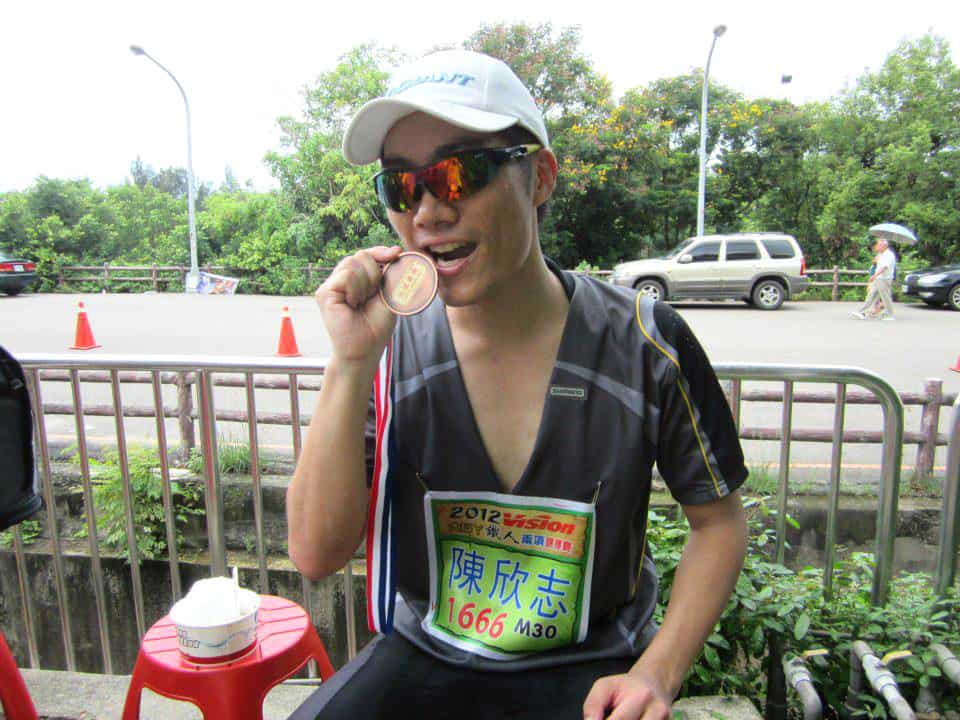 "I've also moved into marathon running over the last few years," Elvis adds. "There are many parallels between business and marathons," he grins.
From Sunstar, to VP Components

"My major at Uni was Public Administration, he continues. "But I couldn't see myself as a career public servant.
"I wanted to see the world. Plus I love cycling. The bicycle business gives me the opportunity to travel and meet different people. It's really interesting work, just fantastic."
His first job was working for Sunstar (Shimano's distributor in Taiwan) working with OE customers such as Giant and Merida.
"As Shimano's representative in Taiwan, Sunstar gave me the opportunity to work directly with Shimano Japan, learning their SOP and generally the Japanese approach to business and management.
"After 2 years at Sunstar, I got the opportunity to work for a big pedal manufacturer, VP Components. VP does a lot of their manufacturing in-house so I got to learn the whole gamut of factory processing and management.
"It gave me all the experience I needed to take on the management role that Scada required."
Skin in the Game
Positioning was really important. How should we go about differentiating ourselves from those big players?
When the opportunity to get in on the ground floor at Scada in 2012, Elvis jumped at the chance.
As a partner along with several others, his key role is as Sales Manager.
From the getgo, Andrew and Elvis and resolved that the company focus exclusively on OEM and ODM manufacturing only, bucking the trend towards OBM in the industry.
"Positioning was really important. How should we go about differentiating ourselves from those big players?
"Our answer has been that we accept small customers, smaller brands, trading companies as well—small partners and so smaller MOQs.
"We have also focused hard on product design and quality. Other companies talk about this, but we truly 'walk the walk', making it central to everything we do. Painstaking attention to design and the quality of production in the context of real customer-centricity.
"The strategy is working exceptionally well. We are steadily gaining new customers from both North America and Europe customers, servicing smaller brands who were looking for OEM/ODM partners but were finding it hard."
Expansion and Upskilling

With Scada's expansion and the steady increase in new employees, upskilling is a constant challenge.
"From 2021 my portfolio expands as I head a new department charged with overseeing production process improvement," he says.
"It supplements our TPS focus by carefully assessing waste production and overall efficiency."
CHRIS TSAI – Production Line Manager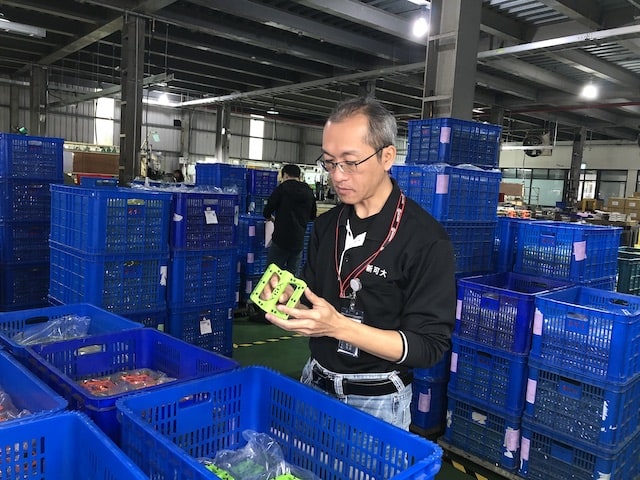 An Industrial Engineer by training, Chris gained a solid grounding in the bike business in the years he spent at Giant.
(Check out the post 4 Key Stages in Pedal Manufacturing.)
Industrial Engineering is primarily about integrating systems and optimizing the connections amongst them.
"Ultimately, what makes it all work, though, are the people involved," he says.
"They are the real heroes, making the products and thus making profits for the company. Any improvement in production flows begin with the people involved."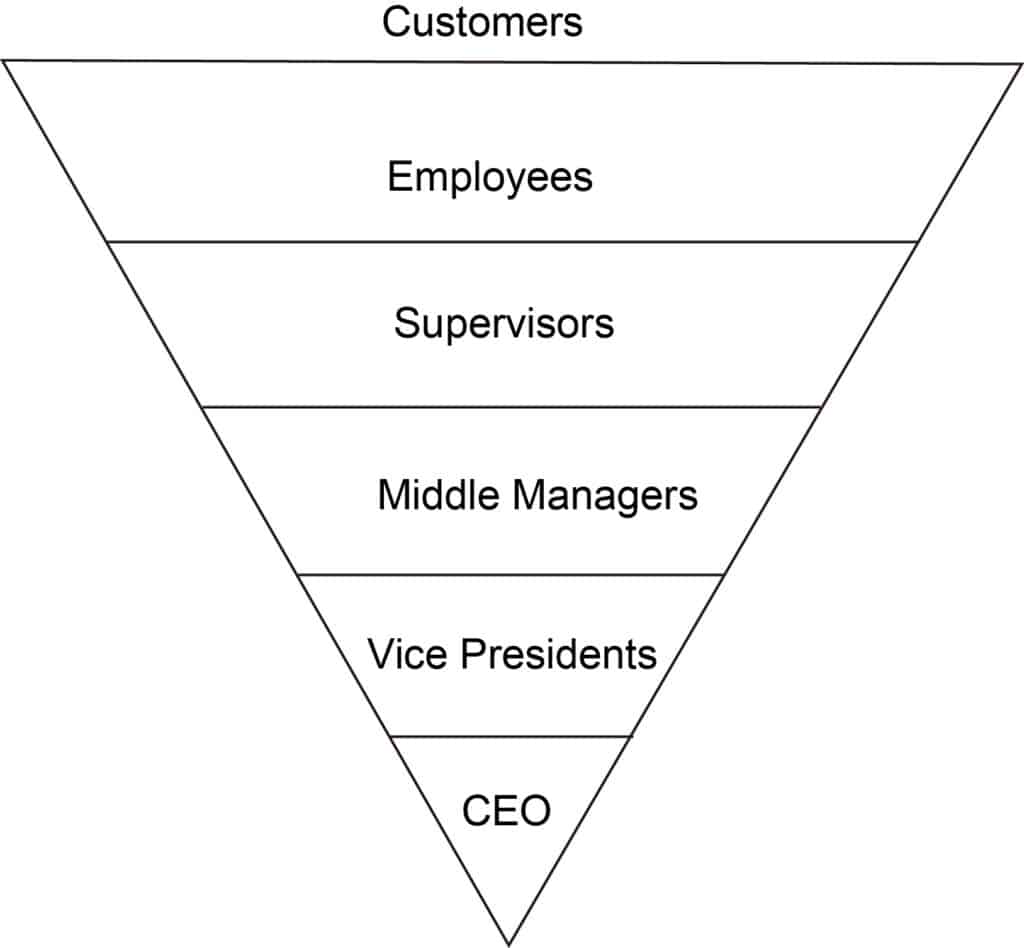 "We work within an inverted leadership pyramid structure in SCADA. Right at the top are the people who do the producing. And right above them, of course, is the customer.
"Only if other departments such as Material Management Dept., QC Dept…. do good services to the production lines can workers produce the goods and, ultimately, satisfy the end users.
"As I see it, is the production line workers who actually face consumers, not any other department.
"In my three years managing the production lines, if there is one thing I've learned, it's empathy."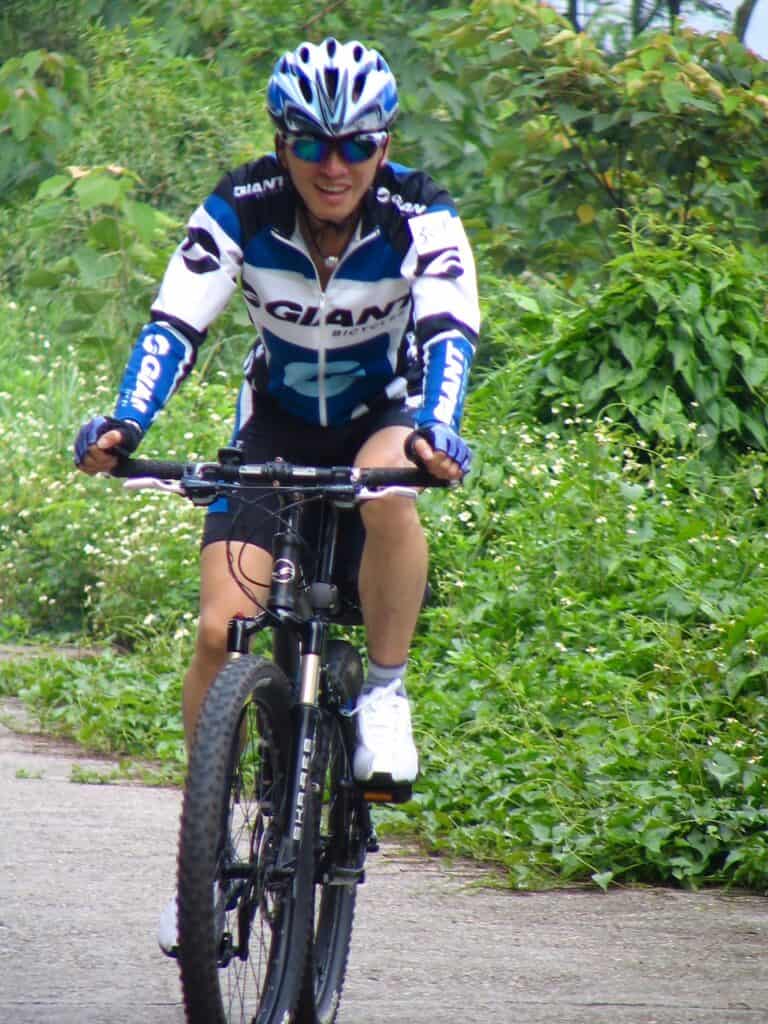 "And that means truly stepping into someone else's shoes to see things from their point of view."
"Do that, and the sky's the limit . . . "

Teams & Tweaks

"The old way to improve efficiency involved assigning a set number of workers to achieve a fixed production quantity as the goal."
"What I've done is get people working in teams where efficiency is measured through each team's performance. We set both daily and weekly goals where all team members are rewarded on achieving the goals. It's a collective responsibility system that's working really well."
"You've also always got to be looking at production line layout re-layout, tweaking the way things work. Some changes we've made that way have tripled production efficiency."
"It's all about coming up with new ideas about how to improve things, then testing them out. The results can be really amazing."
PAUL YANG – Production Preparation & Logistics Chief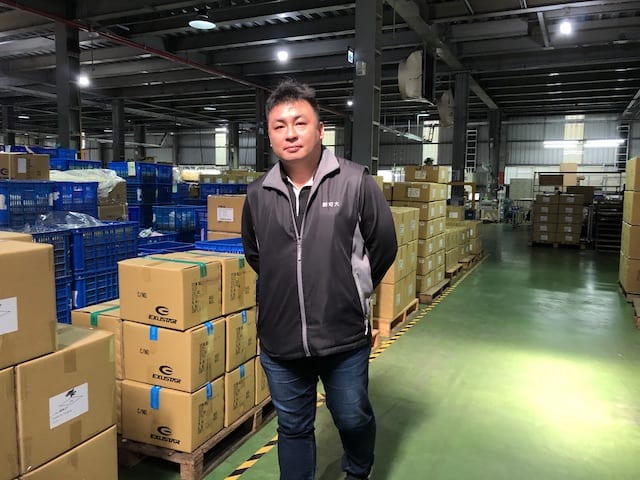 Paul's beat is the Production Control Department which controls the production materials and logistics, ensuring production lines get what they need (incoming), and customers get their finished products (outgoing).
The scope includes: production capacity planning and calculation; outsourcing negotiation, communications and cross-departmental cooperation
"Before taking my position with SCADA I worked at several small factories couldn't learn much about the whole area until I started here.
"Learning about TPS has been awesome," he says.
Paul is one of the few senior employees who made the move from old factory Taichung city to the Dajia plant.
"I've been here since the early days, when we only had 35 on staff and four CNC machines and an annual turnover of US $370,000," he chuckles, thinking back.
"I did resign and move elsewhere for a while. I went through a stage of self-reflection, but quickly realized that the way SCADA does things under Andrew's leadership is rare amongst Taiwan companies."
"I admire that Andrew never stops looking for opportunities and challenges to grow the company—I like changes and challenges too. That's why I came back."
Paul lives in Changhua (also a base for many of Taiwan's bike component companies including Merida), commuting for up to two hours every day.
Big Headaches Finding Contractors

"Finding outsourcing partners to work with is a big challenge.
"In my first year doing this job, many outsourcing contractors were not willing to deal with SCADA. Our order quantities were small and, of course, many suppliers don't accept small orders—I often got hung up on when making the calls.
"It was a bitter period of time. But much less of a problem now," he smiles.
It's Not About Price

"Price is the last thing we look at in selecting outsourcing partners."
"We look at the working environment first and foremost.
"If this is good, then we can be pretty sure the quality will be ok too.
"Then we look at delivery and last at price. If the first two are acceptable, and then the price is right, we go ahead with the order.
"We have the luxury of negotiating much better prices these days since our orders are much larger."
Bring on the Challenges

"Jobs are jobs, neither difficult nor easy. It's all in your mindset. If you're faced with a challenging situation. What's most important is whether you want to accept it or not.
"Personally, I don't like settling in. I like constant challenge."
Paul's professionalism is evident in the way he manages his department.
"The goals have to be set a little bit higher. Not too easy to get but also—and very importantly—not impossible to achieve. You have to set the bar high, but not too high. This stretches staff to achieve what they otherwise might not have.
"Being younger than most of my departmental staff is tricky. I'm 31 and have the challenge of leading those people who have been in the industry a lot longer than I have.
"Establishing trust and respect in working relationships means plenty of socializing with my staff both at work and after work. We have a monthly get-together at an outside venue which everyone looks forward to."
Watch Out for the Covid Hangover

It's boom times for most bicycle producers on account of the Covid pandemic, although SCADA was in a strong growth phase prior to the outbreak.
"It feels like the mini scooter boom 20 years ago. I experienced it working part time at JD Components [the main suppliers of mini scooters during that boom].
"The thing with booms though," he cautions "is the big drop in demand that eventually follows. Be flexible, act rapidly, and above all don't stop."
"Otherwise you will be eliminated."
ERIC KUO – Quality Control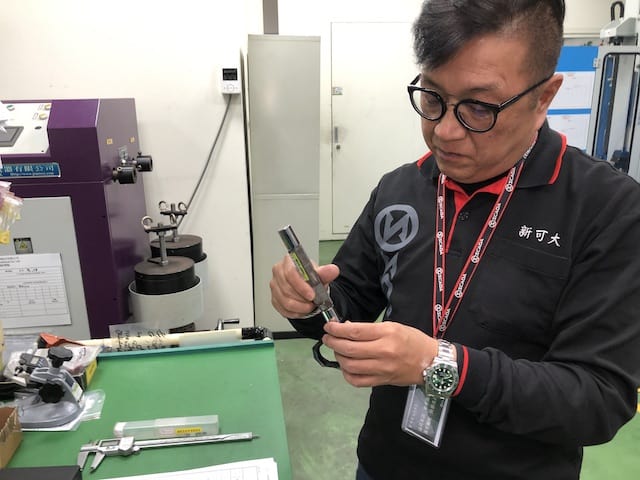 Eric brings decades of bicycle industry experience and occupies the key role of QC Manager, where he trains and allocates personnel for each aspect of QC.
4 Types of QC
IQC – Incoming QC
IPQC – In-process QC
FQC – Final QC
OQC – Outgoing QC
" QC is actually not that complicated," Eric explains. "Simply follow the stipulations."
"For example, although the ISO standard for pedal durability test is 100,000 revolutions, the SCADA standard is set at 1 million. So every process follows the company standard.
"Here's the thing though: we should always work at doing better than the standard."
Eric frames SCADA's approach to QC in the form of the The 3 Donts:
Don't produce bad quality products in the first place
Don't release bad quality products into the market
Don't allow bad quality products entry into production lines in the first place
"SCADA's internal requirement is no more than 0.05% defects or 99.5% defect-free. We actually achieve an average of 99.6 – 99.8%. That's good. But the goal, of course, is 100%."
"We are almost there," he smiles.
"Preventing something from happening twice is more important than finding the solution to a problem.
"There is no foolproof guarantee against mistakes. But through our system, we control our quality extremely effectively."
WHAT'S THE SECRET?
A successful whole is the sum of its parts working together.
Every part has to be top notch, then be orchestrated into a harmonious whole.
Neither part of that equation is easily accomplished. A company able to pull it off gains a winning edge.
SCADA is a great example of one company doing just that.
Get in touch to discuss your project today!
Glenn Reeves has been working in the Taiwan bicycle components sector since 2006. He writes for the Taipei Show Daily magazine, writes industry newsletters, and contributes to a number of online publications.