The Best ODM or OEM Service - Anywhere!
What I appreciate most about Scada is a focus on QUALITY.
We want to make products that perform well, are the highest quality and are absolutely special to the end user. From the sales floor to the factory floor, the Scada team is driven to ensure that our products are manufactured and assembled with attention to detail and consistency so that we can deliver great products to our customers.
Custom technical solutions plus finely integrated processes. Get a glimpse behind the scenes in the video.
We combine TPS with MES to structure a second-to-none CNC production system. Take a peek at some of these in the video.
What Makes a Great OE Company?
People working together towards common goals and one unified aim make such a company.
But whose goals. Whose aims?
YOURS.
As our customer, you are our the reason we are in business.
You want your customers to have worry free biking experience.
So do we.
If we aren't a part of making that happen, then nothing else matters very much.
You want your customers to come off a hard day on the trail punishing the hell out of that new pedal, and having one thing to say:
"BADASS"!
So do we . . . in fact, let us know when they do!!
We'd love to hear about it.
Now sure, TPI and MES are central methods we employ to make this happen.
But it's the partnership between us that will
ensure you get exactly the product you want and
see your customers in a happy place.
For us that's a job well done.

I'm Andrew Huang, Managing Director of SCADA International.

Let's have a chat about your OEM or ODM needs soon!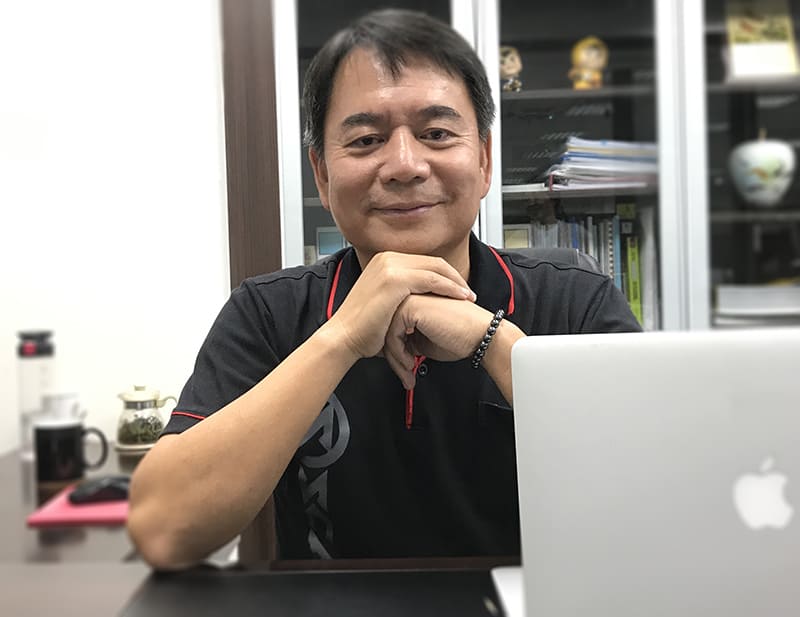 Began Pedal & Rear Shock Manufacturing
Lean Production System Introduced
From Mass-Production System to One-Piece Flow